Visiting Scholar Program
UM Chapter of Phi Beta Kappa Adapts to COVID-19 Pandemic, Hosts Virtual Visiting Scholar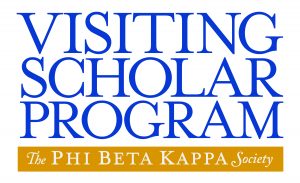 Since 1956, the Phi Beta Kappa Visiting Scholar Program has been offering undergraduates the opportunity to spend time with some of America's most distinguished scholars. The purpose of the program is to contribute to the intellectual life of the campus by making possible an exchange of ideas between the Visiting Scholars and the resident faculty and students. Due to the ongoing COVID-19 pandemic, 2020-21 Visiting Scholars conduct virtual visits.
UM is honored to welcome UCLA Professor of History Joan Waugh for a virtual campus visit October 5-6, 2020. Professor Waugh is a specialist of the Civil War. She has published numerous essays and books on Civil War topics, including her prize-winning U.S. Grant:  American Hero, American Myth. Prof. Waugh's virtual visit will include a public lecture, Faculty Discussion, Honors College Lunch & Learn, graduate class visit and more. Read more about the public lecture and register below.
Public Lecture
Public Lecture via Zoom Webinar:  The Civil War in History and in Memory
Monday, October 5, 5:00 P.M.
UCLA Professor of History Joan Waugh examines the different ways that generations of Americans have memorialized that terrible and tragic but revolutionary conflict throughout the 20th and 21st centuries.
---
Faculty Discussion
Undergraduate event via Zoom Webinar:  Why Study the Civil War?
Tuesday, October 6, 11:30 A.M. – 12:20 P.M.
Professor Waugh is joined by UM Professors of History April Holm and Anne Twitty to discuss the topic Why Study the Civil War? Panelists will discuss how the study of the U.S. Civil War has changed in recent years and will answer questions from undergraduate students. All undergraduate students are encouraged to attend, especially those who are enrolled in HST 130/131 this semester. The event will be recorded for those who are unable to attend. Students who would like to submit questions for Prof. Waugh may do so during the Webinar or beforehand using this form.
Join the Webinar: bit.ly/why-civil-war 
---
Professor Waugh researches and writes about nineteenth-century America, specializing in the Civil War, Reconstruction, and Gilded Age eras. Waugh has published numerous essays and books on Civil War topics, both single authored and edited, including The American War: A History of the Civil War Era (Flip Learning, 2015; 2nd edition, 2019), co-written with Gary W. Gallagher, and her prize-winning U. S. Grant: American Hero, American Myth (University of North Carolina Press, 2009). The recipient of Huntington Library, NEH and Gilder-Lehrman fellowships, she has been interviewed for many documentaries, including the PBS series, "American Experience" on Ulysses S. Grant. Waugh has also published a number of op-eds on current controversies regarding Civil War issues for media outlets. In addition to serving on numerous advisory boards and editorial boards, Professor Waugh is President-elect of the Society of Civil War Historians. She has been honored with four teaching prizes, including UCLA's most prestigious teaching honor, the Distinguished Teaching Award.
---
SPONSORS
UM Phi Beta Kappa
Arch Dalrymple III Department of History
The Center for Civil War Research
Sally McDonnell Barksdale Honors College